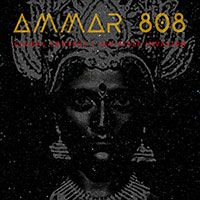 De Belgo-Tunesische producer Sofyann Ben Youssef aka.
AMMAR 808
besloot na
Maghreb United
om het over een volledig andere boeg te gooien en trok voor opvolger
Global Control / Invisible Invasion
naar
Tamil Nadu
in India, waar hij in de studio van Paul Jacobs aan de slag ging met lokale muzikanten en vocalisten.
Ben Youssef: "When I was 20, I went to Delhi and studied for months. I learned sitar and tabla and did a lot of recording, and I began to absorb the culture, to learn. Hinduism has a pantheon of gods, and it shows a different culture of freedom. After 2011 and the start of the Arab Spring in Tunisia, my homeland, I've been wondering more and more about freedom and my own identity.". In 2019 keerde hij dan eindelijk terug naar
Chennai
, de hoofdstad van Tamil Nadu: "I spent 24 days there; I found the incredible singers and musicians through a man called Paul Jacobs. He owns the studio where I worked, and he's a musician and producer himself; he knows a lot of people and stories.". Hoewel je in
Invisible Invasion
, het tweede deel van de albumtitel, ongetwijfeld een verwijzing naar de heersende COVID-19 pandemie kunt lezen, was dat toch niet meteen AMMAR 808's bedoeling: "To me, in the Hindu belief system, the invisible invasion happens in the brain, the soul. We're invaded without ever seeing it externally, and this system decrees our fate. And usually we embrace it, instead of fighting against it. Then COVID-19 happened, of course, but this name precedes it. This year just emphasises how vulnerable we are.".


Lees verder